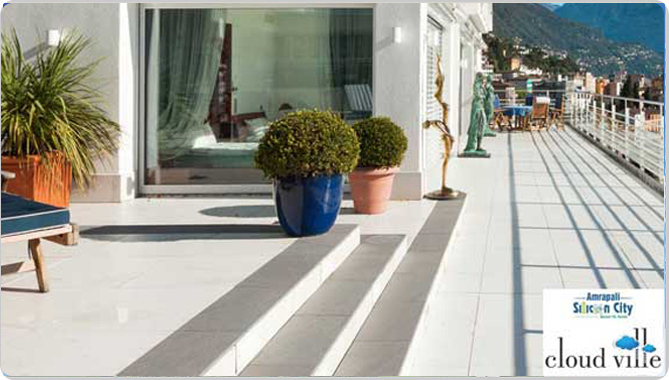 Amrapali Cloud ville
For those who are on the lookout for quality housing apartments it certainly makes lot of sense to try out Amrapalli Cloud Ville. It is considered to be one of the most well known and popular housing projects that is coming up in Noida. It has the stamp and class of Amrapali in it and therefore customers can expect quite a few things out of it. They have a big choice of 2, 3 and 4 room apartments to go in for and the pricing is also quite affordable. Further the quality of construction is also top class as far as the interiors and exteriors are concerned. It is one of the few projects which have the best of sky villa facilities. It also offers unique and fully automated home experience. The rooms are well ventilated and very spacious. All the apartments have three sides open providing light and ventilation quite well.

It also would be not out of place to mention here that the proposed project is well located. It is almost zero kilometers from the proposed metro station. The famous Noida City Center is just a few minute drive and the Noida Sector 18 market is also around 10 minutes drive away from the apartment. The DND flyaway is also not very far off and it can be reached quite easily and within 15 minutes. Therefore when all the above facts are taken into account there are many reasons to believe that this is a wonderful place to invest in and the returns will be quite spectacular.

There are also a few more reasons why it makes sense to buy an apartment here. The common facilities like community hall, 24 hour security, 24 hour power and water back up services are also important matters that one should take into account. Further the project also has parks, walkways and other such facilities and this could also go a long way in making it very different from others. The project also has the basic amenities like schools, colleges, hospitals, primary medical facilities and other such things closely available. Therefore when all these are taken together there are many reasons to believe that it is one of the best properties which could see ones investment rise quite astronomically within the shortest period of time. It will certainly be a win-win situation both for those who would like to stay in the project or would like to rent it out and make look at it from the investment perspective alone.
Amrapali Cloud ville Floor Plan