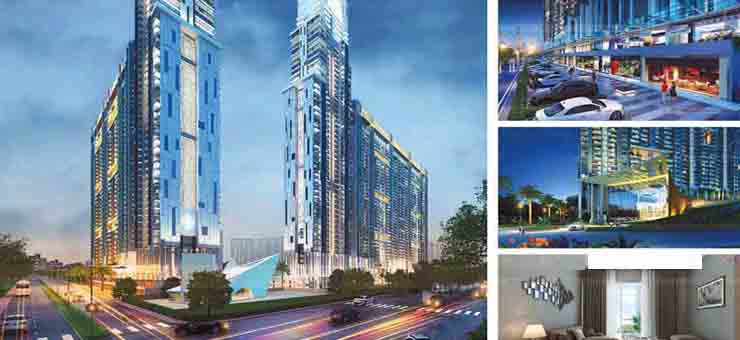 Amrapali Aurum Towers
Amrapali AurumTowers –Futuristic Housing Complex with Cool Ambience to Live in

Amrapali Aurum Towers is the conglomeration of ultra modern eco-friendly opulent apartments with caboodle of world class amenities for customers. This new housing complex must provide cost effective accommodation to enable customers to live with comfort. This well built housing complex is located in Amrapali Silicon City in the vicinity of Sector 76 of Noida. It must be a fully developed set-up with excellent architectural aesthete. The interior and exterior decorations of Amrapali Aurum complex are glossy with the fantastic touch of contemporary interior décor. Visit the housing complex to see this futuristic infrastructure which will inspire you to buy an eye-catching luxurious apartment within the periphery of Amrapali complex.

Salient Features of Amrapali Aurum Towers

The ambience inside Amrapali Aurum Towers is cool and much environment friendly. People who will live in these sophisticated apartments will get fresh natural air to inhale. There will be much space for walking and roaming through the avenues of large trees. In the warm sunlight, boost up your mind by going outside to do some free hand fitness exercises to reinforce your immune system. Breathe more oxygen to refresh mind. All apartments must be well built with strong basements. There will be large car parking lots, marbled driveways and gardens. The outdoor garden décor fixtures must have classic designs in mind blowing color contrasts.

Wellness and Healthcare Clubs for Body Fitness

At Amrapali Aurum Towers, customers will have ultra-modern indoor wellness and healthcare accessories with Jacuzzi facility. The aromatic herbal sauna bath during winter season must turbo- charge people who need more energy to stand firm. Mini healthcare and wellness centers are equipped with different types of fitness tools.

Upgraded Life Security and Surveillance

Amrapali Aurum Towers will have 3 level surveillance systems with the arrangement of digital spy cams and circuit television sets.

Sophisticated Swimming Pools with Water Slides for Kids

The indoor swimming pool is another attractive spot to exhausted customers to play with cool water. These swimming pools have upgraded water filtration systems. Therefore, plunge into the pool to do lot of antics, diving and sportive activities to discard trauma. Well, for children, a fantastic water slide will be available. Kids will run down the water slides gleefully.

Yoga and Meditation Rooms for Proper Health Management

If you have stress, obesity and trauma, you must do yoga. At yoga centers, experts train visitors/customers to energize their bodies and souls through meditation. Health management programs designed by professional fitness trainers are innovative to upgrade the health conditions of people.

Internet /Wi-fy Available for Browsing

Amarapali Aurum complex must have the fast internet with wi-fy facility. So, people can do online chatting, dating, information sharing, picture downloading, movie watching and playing online games. Amrapali Aurum housing complex will be the best residential housing complex in the eco-friendly area. This gigantic classic infrastructure will reduce the problems of accommodation. You will get support from customer care personnel whenever you search for solution.