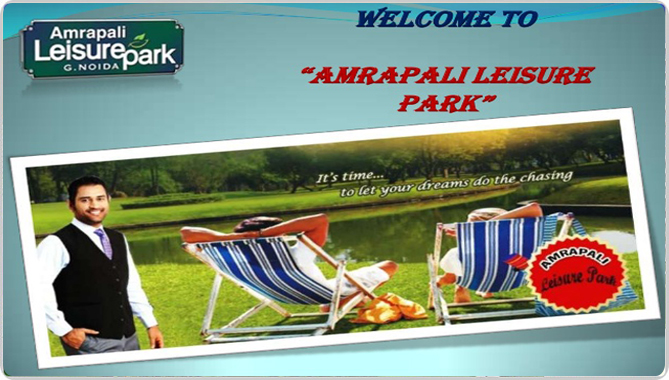 Amrapali Leisure Park
Amrapali's township of Leisure Park is spread over an area of 25 acres and is situated next to the Hindon River. Here, you will be able to purchase bedrooms from their 2 and 3 bedroom apartments in sizes which vary from 815 sq. ft. and 1650 sq. ft. Leisure Park is a township which provides you with the best and also the highest standard of living in all respects. It has beautiful landscaping, water features and parks inside the complex. Amrapali group of builders have left no stone unturned in providing the buyers as well as the residents with convenience and comfort. Its architectural structures have all been circumspectly d executed. Amrapali Leisure Park also boasts of excellent amenities such as Green Club with sports. The Amrapali group of builders offer in their township of Leisure Park the exclusivity of an independent gate community with all amenities and also a well planned infrastructure.

There is hardly any doubt that Amrapali Leisure Park is much more than leisure alone. It is luxury redefined in more ways than one. It has some of the biggest collection of 2 and 3 BHK rooms. It is spread over an ear of 25 acres and it is located next to Hindon River. It is famous for a lot of quality things including the best of landscaping, water bodies and superb park all situated inside the complex. The Hindon River and its wonderful landscape is there for all to see from the project and this certainly is a big advantage as far as this project is concerned. Hence there is no doubt that one can expect the best of serenity and peace at all points of view. There is no other way the body and mind can get rejuvenated and this is something that makes this project so very different. It is also an independent gated community with all amenities and facilities being made available inside only.

There are a number of other reasons why it makes sense to invest in this project. It offers the best of roads inside the complex, water fountains, quality gardens fully landscaped, open areas for kids to play, club area and much more. The entire complex is fully secured with the help of 24 hour security cover including CCTV and other modern devices. It also has 24x7 water supply facility and intercom is there for each apartment.

The project also has 24x7 power backup. Coming to the project it is very strongly constructed using the best of materials. It is totally earthquake resistant and all the apartments are open to three sides offering great view at all points of time. It also has swimming pool, generous parking space and the best of medical facilities available round the clock.