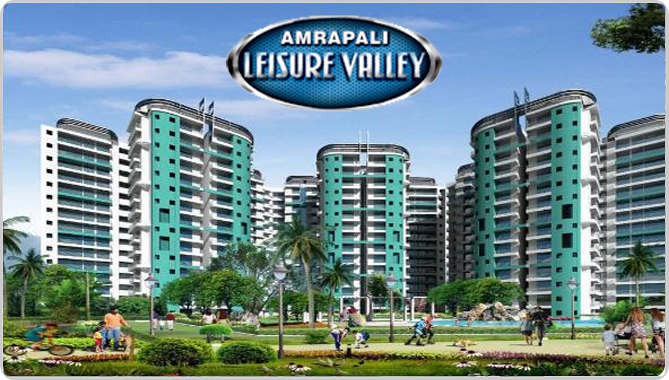 Amrapali Leisure Valley
Amrapali recently design a fabulous residential projects named as "Amrapali leisure valley". They give a meaningful name to their projects since there are motivated with the word "Leisure Valley" which means peaceful vale.

With the complete construction of this marvelous residential society, Amrapali become the blue diamond in the real estate sector. It is believed to be most developed and pleasurable area where you can spends a precious time with your family in calm environment.

Therefore, with ample of reasons this talented group has become the cream of the investors and powerful saving for the people.

Due to uncertainty in Indian economy, People need a powerful scheme for investment that helps in future requirement. You have generous options and choice while looking for a house and later on you need to comprise with many of the options. Now, it is high time to fulfill all your requirements and dreams with Amrapali Leisure Valley.

A skyscraper building with an elegant lifestyle is waiting for you. It is located in the heart of the city and fulfills all your dreams. You will feel relax and calm with the nature friendly environment.

It is like an icing on the cake, pristine location, excellent specification, attractive interior, natural environment, budget-friendly rate and many more enchanting features. It is quite enough for eyeballs to get hypnotize and ready to live in matchless environment.

There are more features yet to discuss such as bliss ambiance, 24X7 water and power supply and more important a trusted firm.

Through this marvelous residential sector, you are able to complete your obsession for leisure vale. It is available in 3, 4, 5 Bedroom villa. Being located at Noida Extension, it offers a good connectivity to Delhi and Noida. It feels great to shed all your tiredness and stress as you enter into your leisure valley.