Fusion The Rivulet is a residential project at an excellent location at Sector 12 Greater Noida West. The residential project offers an excellent lifestyle, great amenities. It connects with all parts of the city. The residential project gives you an amazing atmosphere that makes your children get playful. It is ideal for people of old age to settle down and spend their golden years of life with ease. The residential project is with 7.5 acres of land that adds a comfortable environment to enjoy residences with spacious and luxurious living. The residential project is with 2 BHK, 3 BHK, and 4 BHK that fulfills your needs and aspirations of quality homes.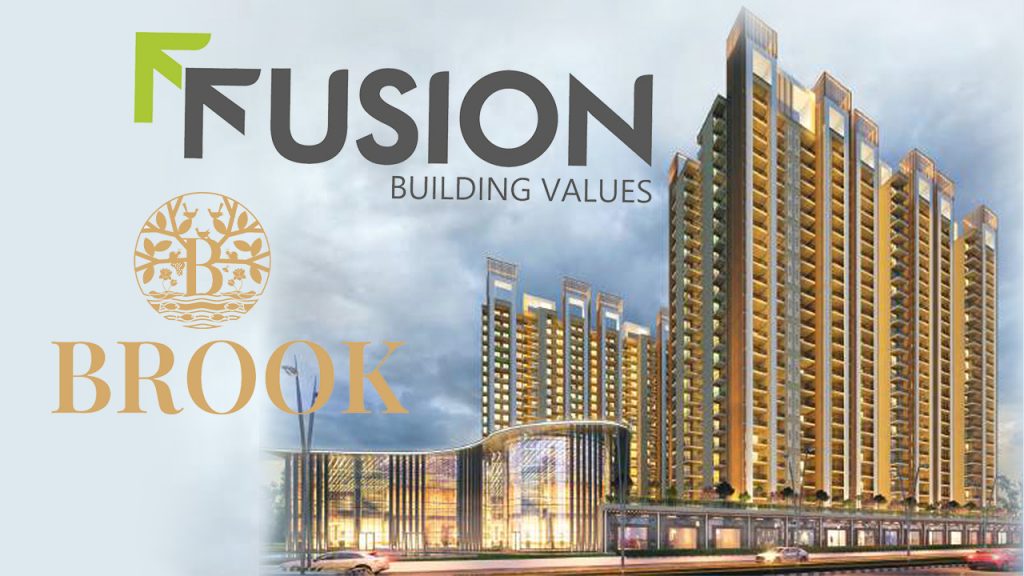 Fusion the Rivulet is with residences that add modern facilities and well-developed infrastructure. It is with residences that offer pristine surroundings and lets you enjoy your personal space. The project is in a strategic location that has all necessities as schools, malls, and hospitals near it. The residential project is with a huge number of essential amenities such as a security guard, gym, and mini theatre. It adds outdoor activities, indoor games, a clubhouse, a swimming pool, and a garden. The project is with immediate connectivity towards Kisan Chowk or Guar Chowk and Jewar airport too. The project is best for the quality lifestyle and it adds to the natural green environment with a rainwater harvesting system in place.
Fusion The Rivulet is with 2 BHK + 2T with an area of 1115 sq ft. It has 3 BHK + 2T with an area of 1200 sq ft, and 3 BHK + 2T with an area of 1240 sq ft. It has 3 BHK + 3T with an area of 1535 sq ft and 4 BHK + 3 T with an area of 2000 sq ft. The project is with concept and design by eminent architect Hafeez Contractor. It is with Mivan shuttering that offers aluminum framework technology. The project is on fully paid land with allocation by relevant authorities. The project is a beautiful three-sided open plot on Sector 12. It adds 1300 meters of road that lets your vehicles reach with ease. The project adds a luxurious clubhouse with 15,000 sq ft of area. It has a swimming pool and terrace area on offer.
Fusion the Rivulet with home automation, an indoor games area, a jogging area, kid's pool. It has a gated community, a toddler's play area, and a yoga area. The project has a mini theatre, skating areas, and a spa that connects with your inner self. The residential project is about creating transparency that connects with all the developments. The project connects with a huge number of expressways and highways. It is in a well-developed location that has the best malls and multiplex. It is with better specifications that lets you enjoy amazing lifestyle choices with the best of the time for your family.
Fusion the Rivulet Rera Number makes you feel at ease within the comfortable atmosphere of the gated society. The project is with an atmosphere that has secure environs by CCTV security arrangements and has security guards to guard the society. Fusion The Brook Rera Number , M3m Cullinan Price List , Wave City Ghaziabad.