Fusion The Rivulet is a residential project that adds luxurious residences with 3 BHK and 4 BHK homes. It is a premier property by the Fusion Group which develops world-class residential projects. The residences are with all the amenities, better specifications, and developments that let you feel at peace. The residences give an atmosphere that is with all necessities and makes you feel in awe with the beauty which is captivating. The residences are with natural landscape beauty and make you feel at ease. The residential project offers residences with a modern design that is alluring and spread over 7.5 acres of land. It has UP RERA registration and with all accordance with residential developments.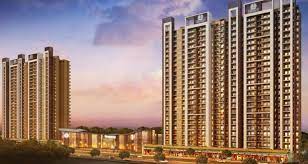 Fusion the Rivulet is with residences that add 10 towers and 1234 units. The project is up to 24 floors. It is an ideal investment opportunity that gives you a higher return on investments. The residential project adds Mivan shuttering technology which is a new concept to build homes. It has a green concept design and makes you feel vibrant with a beautiful atmosphere. The residences add with private luxury clubhouse and it adds with exclusive shopping complexes. It is with timely delivery and makes it with three sides open plot that comes with a combined face of 300 meters. The project offers floor to floor height of 3100 mm. It adds with newly develop smog gun on every tower that eradicates pollution within society.
Fusion the Rivulet is with a huge number of amenities such as a gym, swimming pool, and home automation. It offers an indoor games area, jogging area, kid's pool, and gated community. The project has a toddler's play area, yoga area, min theatre, skating area, and spa. It has essential amenities such as power backup, water supply, marble tiling, and a kitchen with a chimney. It has well-developed toilets, windows, bathrooms, doors, carpets, furniture, and wallpapers. The project adds marble tilling, air conditioners, wi-fi, ventilation, and vastu compliance homes. Fusion the Rivulet is with residential apartments with 2 BHK + 2t with an area of 115 sq ft. It has 3 BHK + 2T that offers an area of 1200 sq ft. It has 3 BHK + 2T that offers an area of 1240 sq ft. It has 3 BHK + 3T with an area of 1535 sq ft and 4 BHK + 3T with an area of 2000 sq ft. Fusion The Rivulet is a residence that has been a concept and designed by architect Hafeez Contractor. It adds top consultants and advisors on board that add integral designs. The project adds four dimension architects and has magnificent three side open corner plots in Sector 12. The project adds a 24-meter service road that faces a 130-meter road for easy movement of traffic. It offers a variety of unmatched interactive attractions. The project is by Fusion Buildtech which creates many sought-after residential developments. It adds to commercial projects and the business is spread in real estate, copper manufacturing, and automotive components. Fusion The Brook Rera Number , CRC Joyous Rera Number , Bhutani Grandthum Office Price .