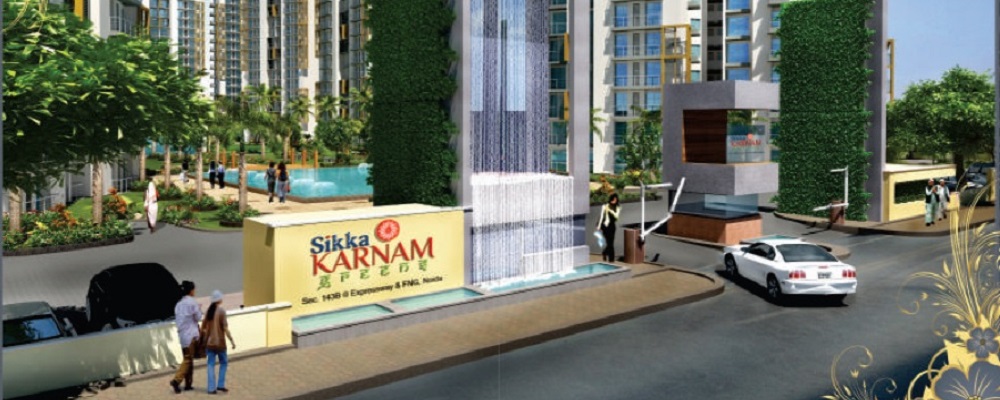 Sikka Karnam Group is a new residential project situated at the top-notch location at the heart of Noida. The central hub of this city has been expanding erasing the boundaries of the cities. It is located in Sector -143, Noida. The project has been launched to fulfill the residential needs and comforts close to the working place of the people in Noida. Dreams of the dream house of many couples and large families come true within affordable budgets along with all the basic, comfortable, and luxurious amenities.
Sikka Kimaantra Greens Apartment is a new residential flats project which is situated at sector – 79, Noida. It is a luxury 2, 3, and 4 BHK flats apartments project which has several types of modern amenities like a swimming pool, garden, jogging track, park, clubhouse and social activities party hall, etc. Sikka Kirat Greens flats are also an affordable residential project which is situated at Greater Noida West.  It is 1, 2, and 3 BHK flats apartments with several modern amenities. ATS Project: ATS Knightsbridge
Before proceeding further about Sikka Karnam Group and its features, let us explore its developer. Sikka Group had been established in 1986 and also has involved in outdoor advertising, automobiles, and hospitality industries, apart from its major involvement and business in the real estate industry. Sikka Karnam Greens is developed by Sikka Karnam Group.  It has got its remarkable space in the real estate industry with varied real estate businesses with housing complexes, commercial complexes, industrial projects, group housings, industrial land projects, and also institutional land projects.  Sikka Karnam Greens residential project has been followed with its preceding project called Karmic Greens. Like its previous projects, this project too has been eco-conscious, balancing the nature requirements and human requirements with win-win choices. Best efforts are taken to provide the environment as green as possible.
There are two important factors that intensified during the design and development of this project. The first thing is to facilitate the world-class infrastructure and the second factor is to provide luxurious amenities. And these factors are well justified with uncompromised security, clubhouses, a beautiful entrance court, and a water body with fountains. High tech security is provided throughout the compounds and communication is readily established through the usage of intercoms among various locations on the campus. CCTVs are arranged in all common areas to ensure that every inch is covered in the public areas for the only interest of the public. All the towers are protected from earthquake disasters by employing the structure of the buildings with earthquake resistance.
Entrance courts and car parking are made hassle-free in the environment with no question of suffocation with an open area with no congested area is made possible in these residential apartments. Car washing could be done right within the campus by the car wash facilitated within.
Basic amenities that are concentrated for the health care of the residents are well justified with swimming pools, walking tracks. Health is well-taken care of with a yoga pavilion, kids play zone, walking tracks, gymnasium, and jogging tracks. More rigorous health practices like meditation are also facilitated. Plantation herbal medicinal is made available which is an appreciating step to get the natural medicinal treatments closely available for usage by the residents. Sportspeople are never disappointed as they find tennis courts, basketball courts, badminton courts right within the campus. Water and power are taken better care of with a consistent 24 hour supply.